News
Spinner Flow Meter | Crelad
Click Image to enlarge pictures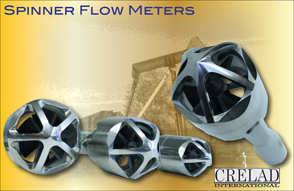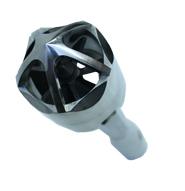 Crelad Spinner Flow Meters are designed to operate at high temperatures (600 degrees +) and in extreme hostile environments. A very important production oil tool, the Crelad Spinner Flow Meter is available in four sizes 1 1/4", 1 3/4", 2 1/2", and 3' diameter.
Crelad also manufactures a variety of impeller configurations to fit your survey requirements. It's imperative that the Crelad Spinner Flow Meter be apart of all your production logging tools and wireline logging tools.
Click
here
to return to our products page.