News
Wireline Multi-Finger Caliper | Crelad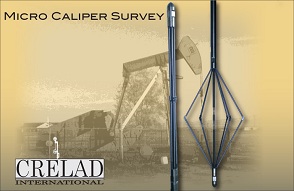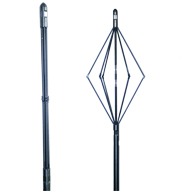 Variations in hole size are quite critical in evaluating the conditions existing in a well, and gathering such information is just as critical. For example, routine checks on the location of a liner top, cross-over joint; an internal sleeve to provide the I.D. of casing, liner; making fluid flow determinations in the well bore to accurately define the presence and extent of mechanical failures in the well (i.e. parted or collapsed casing). Another example is to accurately locate significant changes in pipe I.D. information in order for proper sized packers, pumps, and bits to be used in production or remedial operations.
For any or all of the above applications, it may be a desirable and practical necessity to obtain the information with a surface recording device that can be ran through tubing or otherwise restricted I.D. The Multiple Arm Micro-Caliper satisfies all of the requirements noted above
The minimum O.D. of the Multiple Arm Caliper tool is 1 3/4" and depending on the existing pressure conditions, will have a minimum overall length of 81". The minimum I.D. measurement is provided by a series of 6 radiation.
Since all of our Multiple Arms are linked to a common member, no individual arm(s) can move independently of the rest of the arm system, resulting in a recorded measurement that is of the largest diameter that can exist inside of the restraining limits for each corresponding depth.
Superior quality materials and precision manufacturing technique is the primary focus of all tools and instruments designed and manufactured by Crelad International.
"Crelad will save you time and money!"
Click
here
to return to our products page.